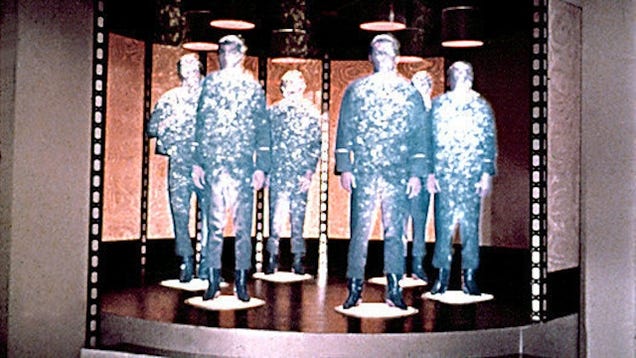 Remember the good old days?
When you walked into your garage and saw a solid physical object known as a garage door opener?
Sorry. It's not there anymore. It has been teleported into the abstraction dimension (a neighborhood of the Twilight Zone) by the astute judges of the Federal Circuit.
THE CHAMBERLAIN GROUP, INC. v. TECHTRONIC INDUSTRIES CO. LTD [OPINION Fed. Cir. - PRECEDENTIAL 2019-08-21]
According to the Fed. Cir., adding a wireless status reporting device to your garage door opener (more generally, your "barrier operator") is an abstract act that is not patent eligible.
What's being teleported away from us next? The kitchen garbage disposer? NO ooohhhhh.....