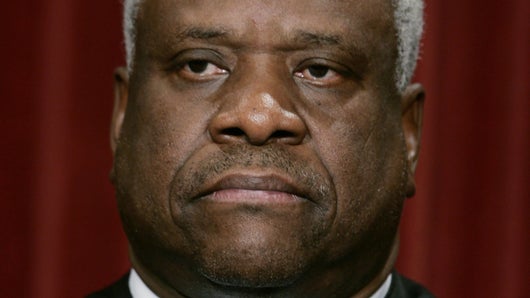 "Justice Clarence Thomas, a reliable conservative vote on the Supreme Court, is mulling retirement after the presidential election, according to ..." (here)
"If [winner is] Hillary Clinton, then she would get the chance to flip two Republican seats, giving the liberals a 6-3 majority."
The departure of Alice opinion writer, Clarence the Clown might seem like reason for celebrate. But be careful what you wish for. The liberals on the Court are equally anti-inventor.
_________________
Rumors of departure premature? (here)